After one of my acrylics talks a few years ago, an artist pulled me aside and said,
"Now, I finally understand why my paintings are falling apart! I wish I had known what you just taught me 10 years ago!"
My heart went out to her. I've made more technical mistakes with my art over the years than I care to recount. That's why I'm so passionate about sharing with artists how to build a sound and stable paint film.
I don't want to hinder anyone's creative process. That's the last thing I want! That's why I offer some sound alternatives here to get the same look without harming the paint film.

Please, please share this info with all your painter friends, artists groups, classes, professors, etc. I've found in the 15 years I've been teaching this to artists of all levels from those with 40 years experience and paintings in museums to the absolute beginner, only about 5% have ever heard of underbinding. Let's make sure no more artists have their paintings fall apart by something that could easily be avoided.
Leave a Comment
In this feature, each month artists share one thing that excites them creatively.
One key piece to support healthy, productive creativity is stimulating inputs. What kinds of things stimulate the creative centers of the brain? What kind of inputs stimulate us visually? Emotionally? Spiritually? Mentally? Physically?
I'd really like to know, what's one thing that fills your creative cup? Share with us in the comment section below.
What Inspires You?
Danila Rumold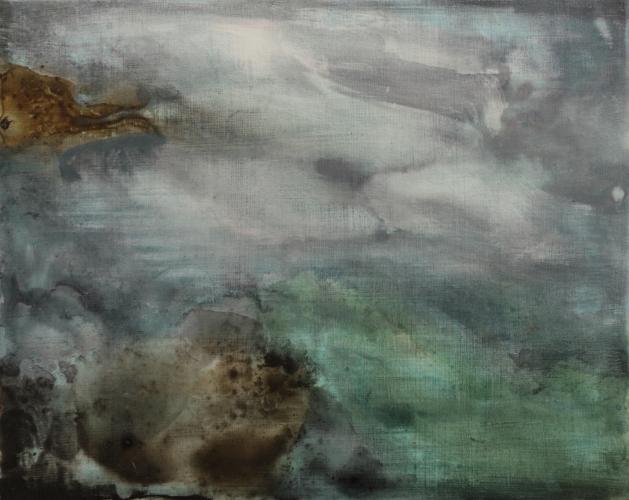 Trekking through the mountains, amongst the shaded forests, alongside the babbling rivers, and looking down into the crystal clear glacier lakes, I can experience moments of quiet and mental stillness. In this space, connected to Nature, my creativity flows, speaking my unshakable truth.
Danila Rumold

What Inspires You?
Cecilia Power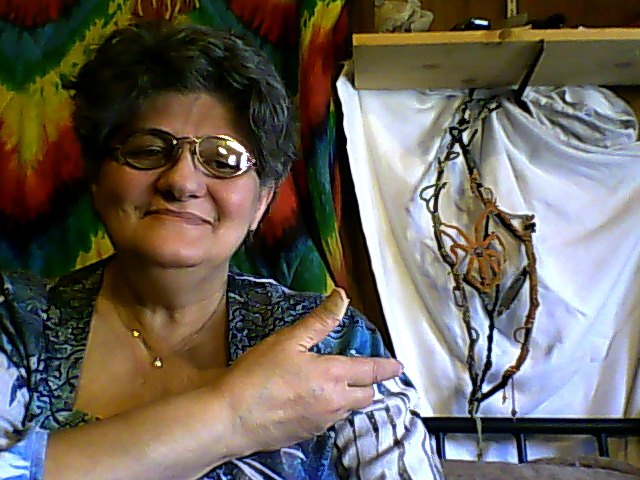 So many things inspire me, breathing, flowers, blue skies, a blade of grass, the list could go on ad infinitum! In my work, I see elements of nature, often obscure to anyone but myself. When I can, I give homage to nature in as clear a manner as possible for my chosen muse. It is  not often easy to make pretty like I would like, it is complicated! One brush stroke with my knots takes hours, it is like I am painting in slow-mo! When I get something just the way I want it, ooh how satisfying to the spirit!

Cecilia Power

Leave a Comment
I will admit it. I am obsessed with packing light. Probably because I am on the road about 25% of the time the past few years and also because I'm mad for organization and streamlining. Don't get me wrong, I'm not a minimalist. I like to have all I need, all the comforts, amenities and as many of the fashion options and conveniences of home on a packable scale.
That said, I have no desire to lug any 3 foot (1 metre) canvases or 32 ounce (1 litre) bottles of pouring medium with me on vacation so I do pare it down quite a bit for travel. I usually work on paper with paint or gouache when I travel so I have the satisfaction of working with a brush and wet media which I adore but in a far more portable format.
I made a video for you showing how I have edited down my travel art supplies and how I pack them so they fit neatly on the top of my 22″ rolling suitcase.
What about you? Do you like to take art supplies with you when you travel? Do you keep it to a sketchbook? Or something more involved?
Leave a Comment