Isn't it frustrating (and expensive!) to waste paint? I've got a video for you with my favorite tips on how to save acrylic paint on your palette after your painting session. Please feel free to post your comments or suggestions!
Leave a Comment
In this feature, each month artists share one thing that excites them creatively.
One key piece to support healthy, productive creativity is stimulating inputs. What kinds of things stimulate the creative centers of the brain? What kind of inputs stimulate us visually? Emotionally? Spiritually? Mentally? Physically?
I'd really like to know, what's one thing that fills your creative cup? Share with us in the comment section below.
What Inspires You?
Linda Ursin

What inspires me?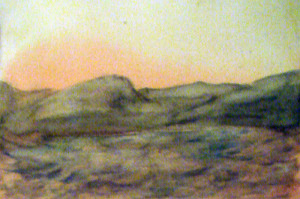 Anything and everything. It's hard for me to pick one. I can't really say I know where it comes from. I'm multi-creative, which means I create in many different ways.
Linda Ursin
Website: heksebua.com/linda
What Inspires You?
Leo Anderson

What inspires me?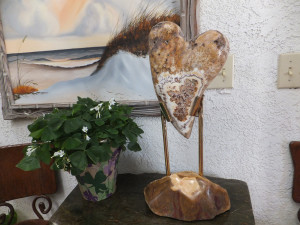 Ideas come from everywhere. God gave us a lot to work with and putting it together in a unique way intrigues us all. Make notes. Your mind is full and universal mind has all – so take notes on what comes to you. It doesn't matter if you're working on a thing or not. Put a date on it. Do everything you do perfect because it's all only single steps. Nature is full, observe!

Leo
Leave a Comment