A couple of years ago, I was invited by curator Chandra Cerrito to create a piece for the exhibition she was curating at the di Rosa called Altered States: The Collection in Context of artworks related to the mystical, the transcendent and the transformative.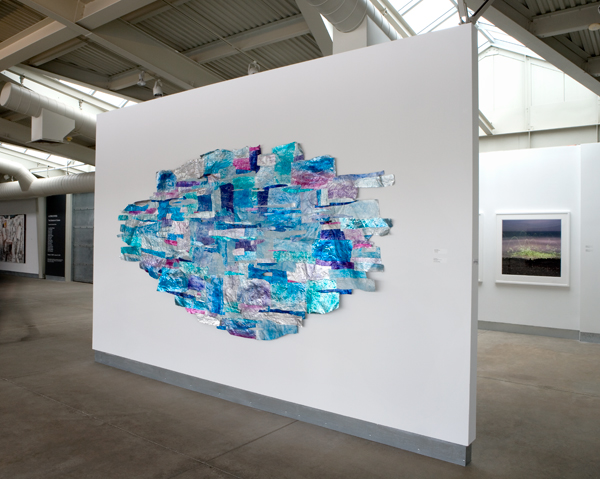 I was given a large wall in the gallery space overlooking a small lake. Inspired by a meditative state I had been studying and experiencing call the Sea of Connections, I decided to make a link between this state, the lake outside and the piece.
My intention was to create a piece that would reflect light, shimmer and glow. Based on my in-depth knowledge of acrylic mediums, I innovated a brand new material using acrylics over aluminum foil.
The finished pieced measured was over 6 ½ feet tall by 11 feet wide (198 cm x 348 cm).
Here's I video I made for you showing exactly how I made the sheets:
And here is a video showing how I connected all those sheets to make the whole piece.
Leave a Comment